Customer
Reviews
What customers are saying about Bi-Tapp!
Have you had a positive experience with our tappers? Let us know how it helped you and leave us a review!
Hear from some of our past customers how Bi-Tapp has helped reduce anxiety and improve focus.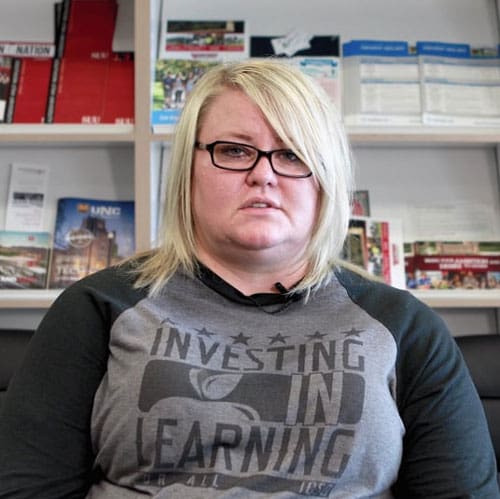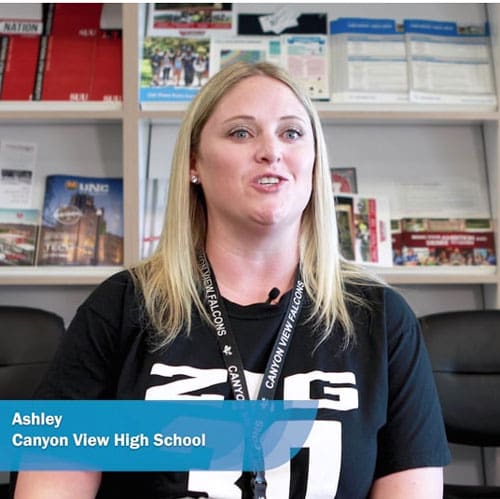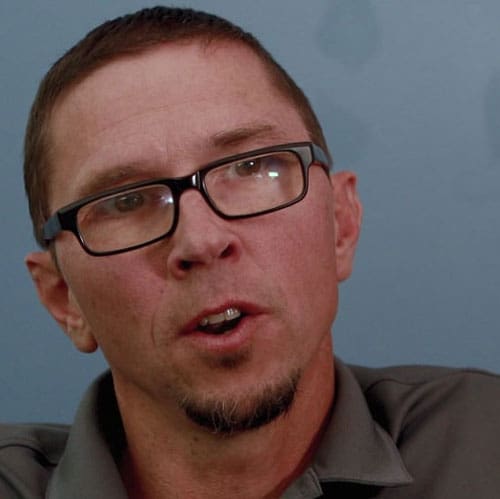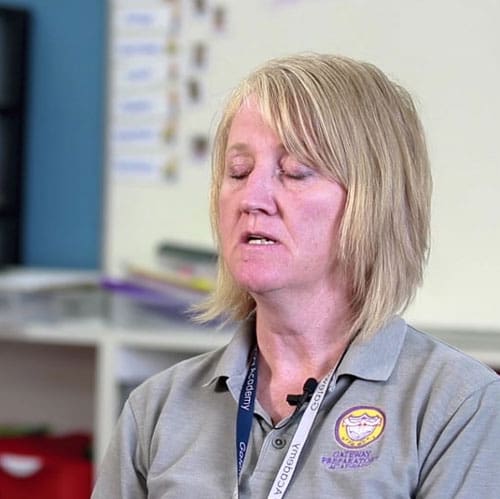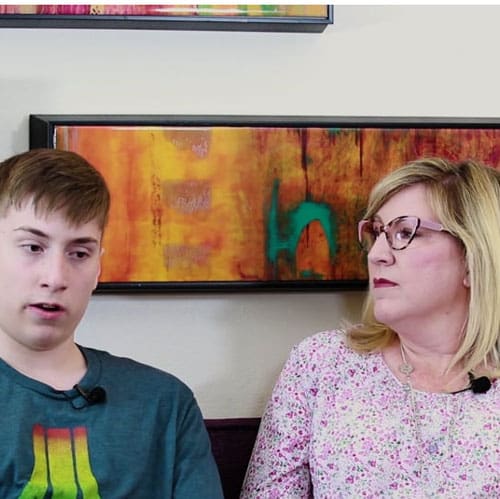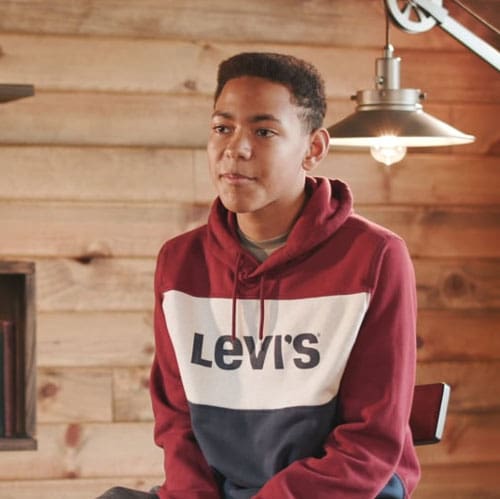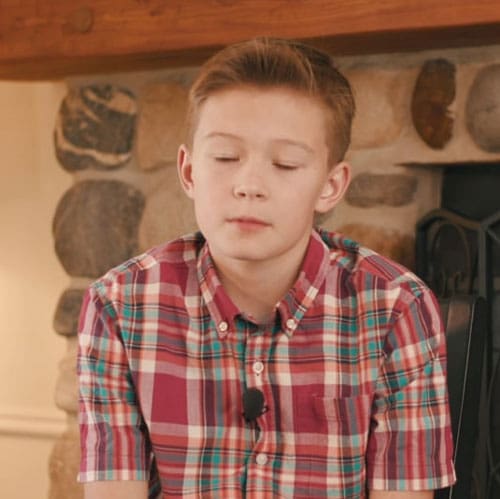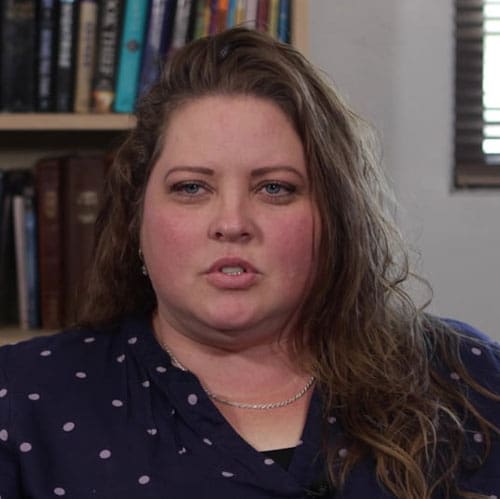 Amazing for School
I love Bi-Tapp! I have suffered from pretty bad anxiety most of my life and it is worse in big crowds and in school settings where there are unknown factors. I recently had to make a trip to Chicago for school and was really struggling with the fear of being there and the uncertainly of new situations. Once in Chicago, and in class, the stress got even worse and I had no option but to make it through the day. I placed a Tapper in each of my pockets and my anxiety went from a 9 to a 3 just by having them in my pocket. I was then able to concentrate and perform at the best of my ability. The best thing about it was that they were so quiet that no one even knew that I had them on me.
-Kendra-
★★★★★
A classroom aide
I have had my tappers for awhile and can't recommend them enough. I bring them to the school I teach at for use when needed. I have a few students who escalate and become angry very quickly. One day, I told one of them to hold the tappers and count to ten before we conferenced about his behavior. He was able to calm down quickly and we were able to communicate without a tantrum. It was amazing. I think every school should have tappers as an aide for calming students.
-Camille-
★★★★★
Helping students
As a school counselor, I have used the tappers to help students who are in an escalated state of emotion (anger, sadness, anxiety) bring the emotion to a manageable level so that they can more effectively process what's going on for them. On one occasion, a young man was brought to my office as he was so emotionally out of control he was trying to harm himself. He sat at my desk and began forcefully banging his head against it. I handed him the tappers and simply said, "Hold onto these for a minute." The calming effect was almost instant. He ceased from banging his head, and within seconds we were able to talk about what was bothering him in a more productive way.
-Lynn-
★★★★★
Amazing
Just wanted to say how amazing I think this product is! I gave them to my "energetic" teenage son this morning and for the first time in a long time, I was not exhausted just trying to get him out the door for school. He said he noticed a difference as well, which is also huge as he is not usually aware of feelings. He even knew what speed felt right to him which was a concern I initially had. I have used them as well to help me be calm and regulate my moods and am impressed by the difference I notice. Thanks!!
-Amy-
★★★★★
The tappers helped me on a hard day at school
My brother from another mother got in a bad car crash and I was waiting for a call telling me what happened exactly. I had school that day and I made a bad decision to ditch class and try and calm down. My principal found me and let me borrow the tappers. It really helped me through the day until I got the call. (Luckily, he just broke a few bones). I highly recommend using them as the rhythmic pattern is satisfying.
-Jae-
★★★★★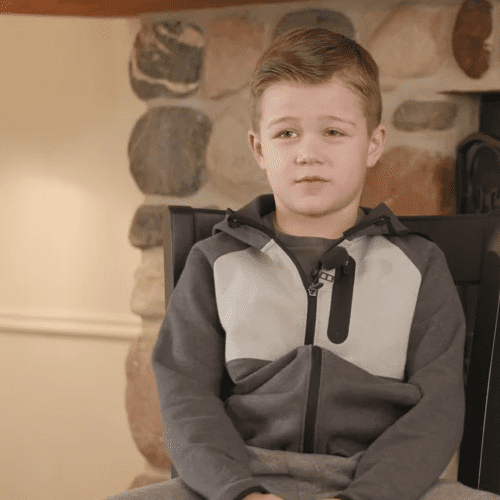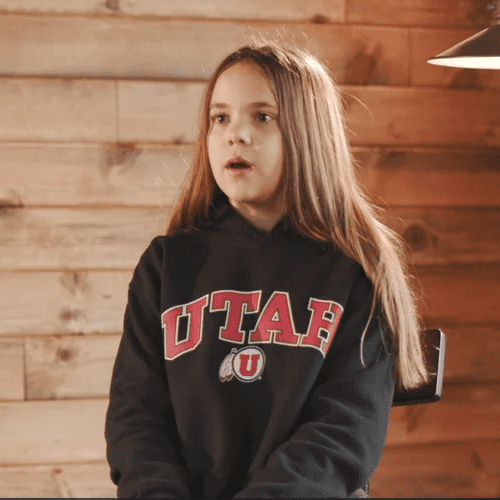 I was able to get off my medications to help me sleep
Due to medical reasons, I've had a whole year of always being on something every single night that "helped" me sleep and once I was done with chemo, I knew I wanted to learn to sleep again by myself. I believe the tappers helped me get there, especially since I have several new fears/anxieties from the past year that revolve around the dark, night, being alone… I noticed I fell asleep easier and quicker. My mind didn't seem to get going, and I was able to sleep deeper. If I woke up, I was able to fall back asleep rather than laying awake. Thank you.
-Merilee-
★★★★★
Less Anxiety and Improved Sleep
It's amazing how much these things can help! There are nights I have a hard time going to sleep … my mind races with the stress of work and life. I have used the tappers to help me fall asleep. I've used a slow speed and soft tap, and the constant tapping just seems to settle my brain down. It is so comforting during the day to know that should my anxiety kick up, instead of suffering through it, I can just turn on the tappers and feel like there is help for me. It helps me not feel so alone when that anxiety is high.
-Shane-
★★★★★
Sense of Calm
I learned about bilateral stimulation several years ago and have used it from time to time with my kids to help them work through their various "funks." I have personally used breathing and meditation to manage stress caused by work and a busy family life, but have been pleasantly surprised with how easily the Bi-Tapp creates space and awareness to bring a sense of calm. The biggest surprise has been how my kids use the Bi-Tapp to help them go to sleep faster. Inspired by this, I have used them when I wake at night with my mind racing and cannot go back to sleep. Within a few minutes, the chatter in my mind starts to calm, slowly disappears and I am able to fall back asleep. The app is simple to use. I would like if the scales had numbers so that I can more easily return them to my preferred settings after my kids have used them, however, it is not a big problem. I am now using them with my breathing and meditation practices to more quickly get into a relaxed and conscious state. I look forward to continuing to learn more uses for my family and my own mental and emotional health. I truly believe that this product can be beneficial for anyone dealing with stress in all its various forms.
-Cory-
★★★★★
Calming at night
"While suffering through months of difficult trauma, falling asleep was impossible many nights. Sometimes holding the tappers on their own was enough. But many nights, I have held them and listened to soft meditation music or a breathing app. These combinations really help me to calm down and relax."
-Martha-
★★★★★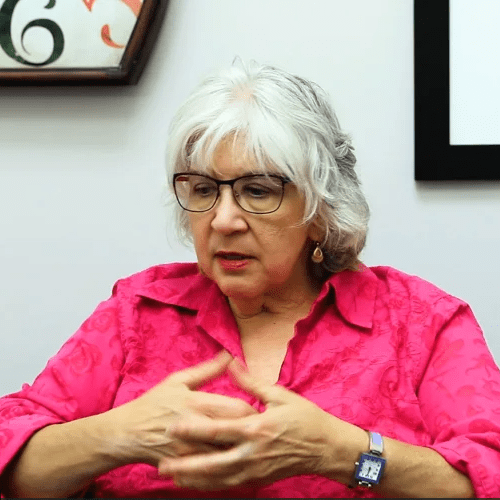 Bi-Tapp helped me during my pregnancy
I love Bi-Tapp! I can't say enough positive things about this product! I am currently pregnant and have struggled with anxiety and depression throughout my pregnancy. The tappers are the ONLY thing that has helped me get to sleep at night. I don't know what I would have done without them. I have also had complications with my pregnancy that has skyrocketed my anxiety and using the tappers during the day – at doctor's appointments, traveling, work, etc. has helped tremendously in grounding me and helping me cope with what's been going on. This product is truly amazing and I am grateful for how much it has helped me.
-Megan-
★★★★★
I am doing better after my stroke
Bi-Tapp has made a positive change in my life and I am grateful for the help it has given me. I have come to realize that for many years I struggled making decisions as I would constantly question even the simplest everyday decisions I needed to make. The stress this caused me was huge and I now realize I felt stressed most of the time. Truth is I had a stroke two years ago and knew at the time that it was from the stress I was experiencing. I realized I didn't have the tools to manage my anxiety and stress. Since using the Bi-Tapp, I find I am calmer and I can make better decisions because I don't feel as stressed as I used to. I feel positive about the decisions I am making and I am trusting my decisions. I wear the tappers on my wrists with the bands as that is more comforting to me and I always know where they are. At night I often hold them in my hands as I am unwinding from the day. I love this resource as it has given me the help I have needed to be calmer and feel okay with my decisions.
-Luann-
★★★★★
Parkinson's
My mom has been using the Bi-tappers for her Parkinson's. With this diagnosis, she is proactive reading, doing puzzles, maintaining a brain healthy diet AND she is using the tappers. My mom told me that the doctor asked her what she was doing because she has significantly reduced the advancement of her Parkinson's without taking any medication. She told him about the Bi-Tapp. He asked her for the website. I can't tell you how beautiful it is to see my mom manage her Parkinson's without medication.
-Sarah-
★★★★★
Diabetes and tappers
I purchased the Bi-Tappers in hopes that they would help me with anxiety. I am an insulin dependent Type 2 diabetic. Diabetes runs heavily in my family, and I realize the long-term effects this disease has on one's health. Even with nutritional counseling and high doses of medication and insulin, my sugars were still slightly elevated. Doctors suggested that the stress from my job may be a contributing factor as cortisol is released into the blood stream when a person is anxious. Cortisol turns to glucose in the blood, elevating one's blood sugar the more that is released. The tappers have made a huge difference in curbing my anxiety. I was taking anxiety medications and have now been able to discontinue taking those. My blood sugars came down to a normal range. I found that the tappers also helped me immensely when trying to diet. They help me to not be focused on eating (or on foods that I'm not supposed to eat) between meals. I've replaced the snacking and comfort of that with the tapping of the bi-tappers and it has made a big difference in my success with my dieting. I have now been able to lose a substantial amount of weight and actually ditch my diabetes medicines! I am now within normal blood sugar ranges without medications! Thank you Bi-Tapp!!
-Linda-
★★★★★
Going to the dentist
I am a 13 year old and I had a bad infection in my mouth. I had a dentist appointment to kill the infection and fix my tooth. I have had a root canal before but it was nothing like this. I was so stressed about the appointment. I tend to worry about things that could happen. I took the tappers with me and put them in my pockets. The tappers really helped me stay calm during the appointment.
-Abigail-
★★★★★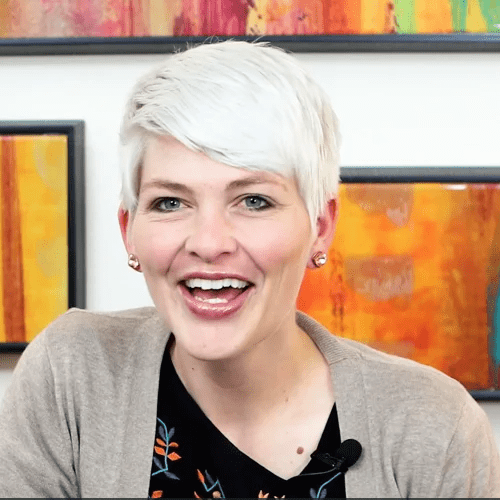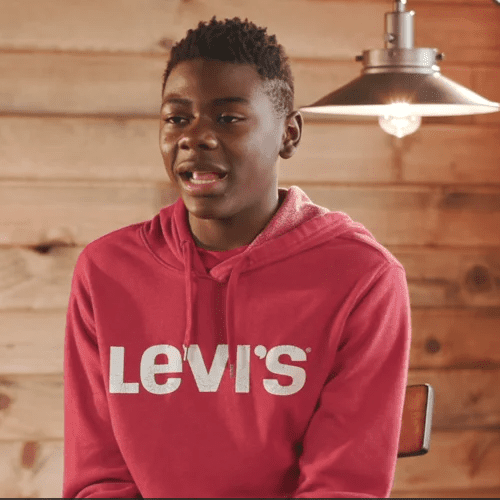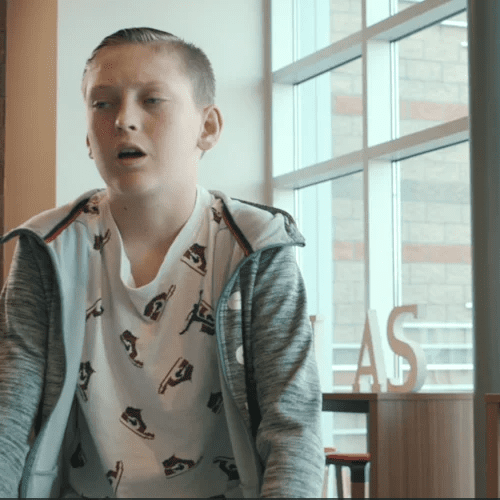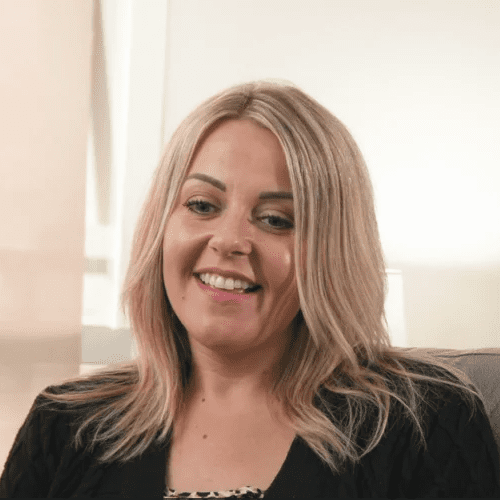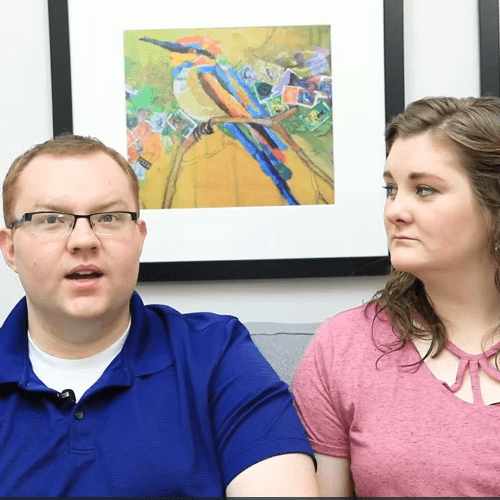 The tappers are helping me and my family
I have nine children and my goal is to give a set of tappers to each of my children to use for themselves, their children and in their work. I use the tappers regularly to help with anxiety. I tend to numb out and distract myself when something worries me. The tappers help me stay focused and effective. My one daughter uses them with her speech therapy patients to help them stay engaged in their therapy. One daughter uses them with a son who struggles with anxiety and another with attention deficits at school. Another daughter uses them with her children because they are a blended family and sometimes the anxiety of living in two families in two places gets to them. The tappers help them calm down and identify their feelings. I think the tappers are one of the best grandma gifts I can give with so many applications in our very busy and at times, overwhelming world.
-MiMi-
★★★★★
Bi-Tapp is very easy to use
Bi-Tapp is very easy to use. You can choose the exact speed or how the tap will feel. I find it very relaxing and stress relieving. I bought some Apple straps at Wal-Mart and wear them much of the day or when driving. My therapist recommended it and uses it herself. An excellent product with great support. I recommend it highly.
-Stephanie-
★★★★★
Bi-Tapp is very easy to use
Bi Tapp has changed my life. I wear them everyday and sometimes at night. They have helped me concentrate and remember things better at work. They have helped reduce my anxiety and they help me sleep better at night. I was able to stop an anxiety attack when it started, I have not been able to do that without medication in the past. I cannot say enough about BiTappers. I am finding more benefits every day and am so thankful this treatment and technology is finally in a take home device so I can enjoy the benefits every day.
-Wendy-
★★★★★
Tappers help manage OCD, anxiety and depression
I have severe OCD, anxiety and depression. I wear the tappers in my socks on the inside of my ankles. The constant tapping helps take the sting out of my constant torment and allows me to be more functional throughout my day. I wear them all day and after several weeks, I can't imagine not having them.
-Mike-
★★★★★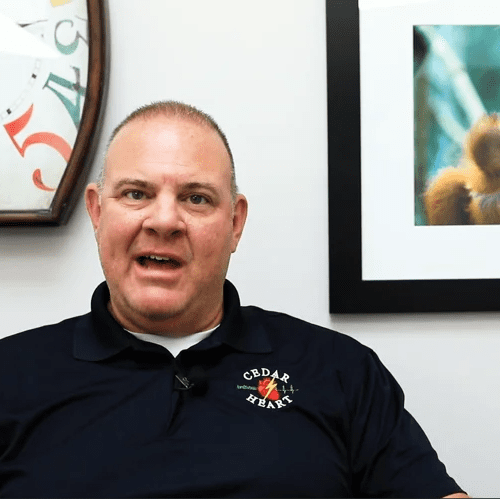 Life Changing
Our family was in a terrible car accident resulting in PTSD for myself as well as some of my children. After struggling for 2 1/2 years we found the Bi-Tapps and they made an immediate difference. Now when I wake during the night, I turn the tappers on and fall asleep again quickly. I put them in my pockets for social situations to help me stay calmer. I use them while driving or riding in a vehicle to keep the panic under control. My kids know how to use them as well. My daughter uses them at school for testing and other situations that trigger her PTSD, and they make a world of a difference. The Bi-Tapps have truly changed our lives for the better.
-Ann-
★★★★★
Improved sleep after a traumatic event
I started using the the taps a month ago due to a traumatic event. I used them often during the day and night to help slow my anxiety down. I mainly use them now at night now to help me fall asleep. I have been on some heavy sleep meds for quite some time now and their effectiveness is starting to wear off. The bi-tappers are a super natural way to help slow the brain down at night and fall asleep quicker.
-Marc-
★★★★★
Route 91 Survivor
After Route 91, myself and others found relief from anxiety and trauma responses using the tappers – I cannot express enough how effective they are.
-Stephanie-
★★★★★
Reduces anxiety and panic
I am naturally an anxious, high energy person. I have also experienced a very traumatic event recently. These tappers in combination with EMDR therapy, I am healing and retraining my nervous system much quicker than 10 years ago when I had PTSD and only medicated, which didn't work. These tappers help me focus, reduce my nail picking, keep me calm, and can snap me out of a panic within seconds. I highly recommend!
-Jen-
★★★★★
Improved ability to manage anxiety
Because of traumatic life events I found myself consumed by anxiety. My mind was in constant chaos. No matter what I tried, I could not take back control of my mind from intrusive and anxiety provoking thoughts. My life was unmanageable, I was getting little to no sleep and no relief during the day from my anxiety. I began to use the tappers over a year ago, when I started I used them everyday all day long and even wore them through the night to help me fall asleep, as well as help me get back to sleep if I woke up in the middle of the night. With the tappers I have been able to better regulate my emotions and anxiety. When I am triggered with anxious thoughts I am able to lessen their intensity by using the tappers. Because of the tappers I am able to work through situations that provoke anxiety instead of being avoidant and fearful. My sleep and overall mental and emotional health has significantly improved since I started using the tappers.
-Lara-
★★★★★
I use the tappers regularly in my practice
I cannot say enough about how helpful these tappers have been in my practice. As an EMDR therapist, sometimes the transition to BLS during a session can interupt the flow of the work, but with these small, wireless tappers, it provides a seamless, unfussy way to reinforce client's insights and new learning on the fly. I also find them helpful in ego state work, the Flash Technique, IFS, mindfulness practices, and to help clients reduce distress. Although they are not my main modality of providing bilateral stimulation, having them as an option has been invaluable and well worth the investment. I have had my set for a year and they still work like new. They are so portable, the app is very simple and user friendly and the connectivity has been extremely reliable. The quality is excellent and the battery life is impressive. I'm purchasing a second set so I have one at each office. This is a tool that integrates so seamlessly into a therapy session that I don't want to be without them.
-Aimee-
★★★★★
Bi-Tapp is so versatile as a clinical tool
Bi-Tapp is so versatile as a clinical tool. I use it for the bilateral stimulation to help calm clients who are agitated or anxious. I use it with children when I do EMDR therapy or sand tray work. When parents are stressed about their child's behavior, I have them wear the Bi-Tapp units while they talk about their parenting stress and it helps to calm them so they can stay regulated enough to process the stress that is putting them into their limbic system of fight-flight-freeze.
-Kayelyn-
★★★★★
Perfect Clinical Tool
As a mental health clinician, I use Bi-Tapp on a daily basis with every client I have, ages 3 and up! Whether it's for calm and regulation or EMDR processing, Bi-Tapp provides the perfect amount of bilateral stimulation. I have clients who take the device to school and use it to help keep them regulated; clients who use it for homework and testing; clients who use it for regulation at work; and clients who use it to help them get a better night's sleep. I use it for my own self-care for calming and relaxation. And my children use it for calming and remaining regulated. I've found I can be more present and mindful during the day and relaxed when I come home from work. I highly recommend this valuable tool for fellow clinicians and their clients of any age. And to anyone who needs a way to find more calm and regulation in their daily routine, Bi-Tapp is for you!
-Tina-
★★★★★
Reduction of anxiety
I have used the tappers with adults and teens and have seen anxiety reduce before my eyes. Reducing the anxiety has allowed people to stay in the window of tolerance and continue to do therapeutic work. Super impressed with these and am excited to see the relief they can bring.
-Jennifer-
★★★★★