Help in the Moment®
Simple strategies to lessen your stress and anxiety
For those times when you feel heightened stress and anxiety, such as:
Taking a test

Giving a presentation

Job interview

High performance events

Driving 

Flying 

Stressful events at work, home or school
There are resources you can use to help you proactively manage your stress and anxiety in the moment.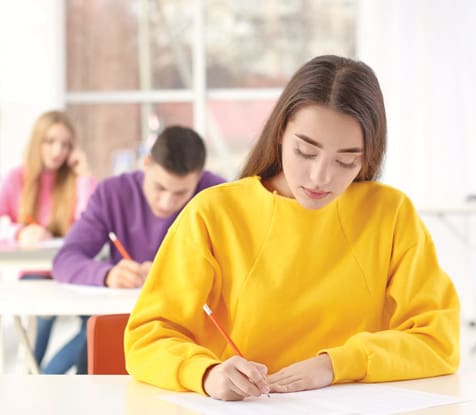 "I'm a graduate student at Yale University and learned to use these tappers after having failed an important board exam. I was anxious and doubtful while studying to retake the exam (and other exams, too). The tappers helped me move out of "panic mode" and focus on the material I needed to review.
I used the tappers while studying and on my way to take the test. I wasn't able to bring them into my exam, but I was able to use the strategies from the Help in the Moment handout while taking the exam, it was a game-changer for me!
Thanks to Bi-Tapp, I was able to work through my self-doubt and pass my board exam. I will continue using these tappers for years to come."

– Kylee, Student
"I used these tappers to help me pass my nursing board exam that I had failed many times previously. I have struggled with test anxiety in the past and have tried many different solutions.
These tappers helped me the most. I was able to calm my nervous system and focus. I used them while studying and during the exam.
I am very grateful for these tappers and I have continued to use them in my everyday life when I get anxious. They help me relax and reset. "
– Alexis, Student