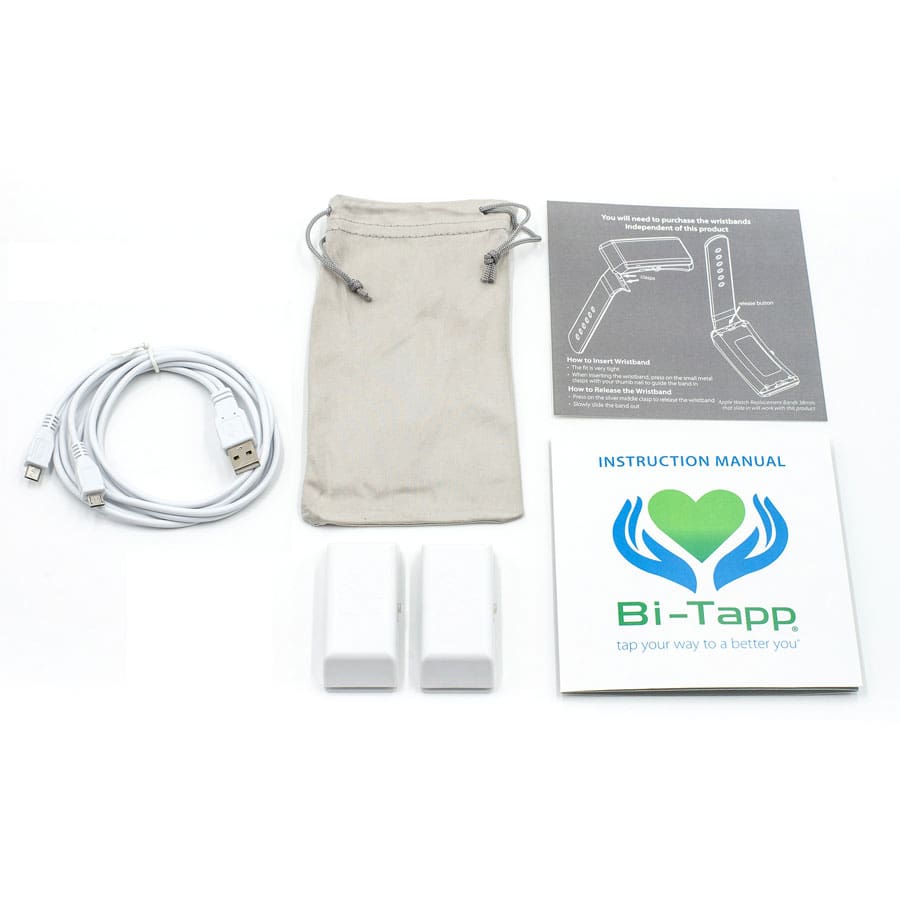 What is included in your Bi-Tapp kit?
Two Bi-Tapp units (often referred to as tappers)

Dual charging cable (2-in-1 cable to charge both tappers at once)

Pouch (to carry the tappers in)

Instruction manual

L 11" x W 7" x H 2" (size of Bi-Tapp box)
Optional items: Wristbands & charger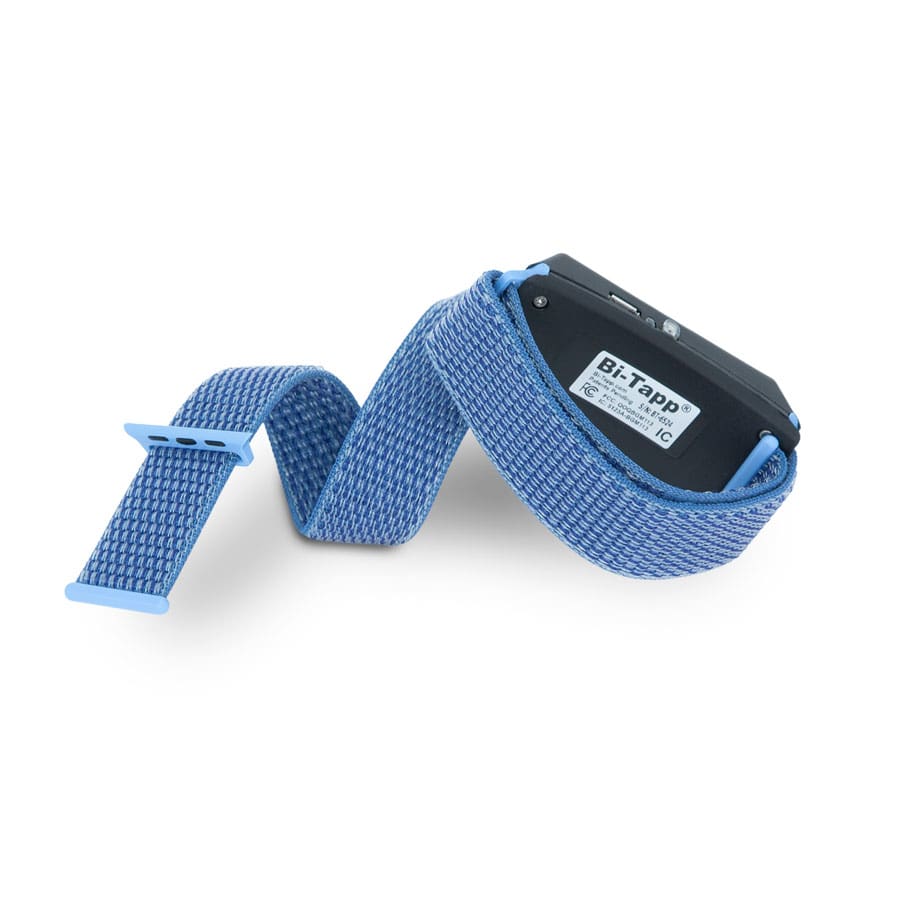 Wristbands for the Bi-Tapp tappers are 38mm that slide in and come in 5 different colors.
*Optional item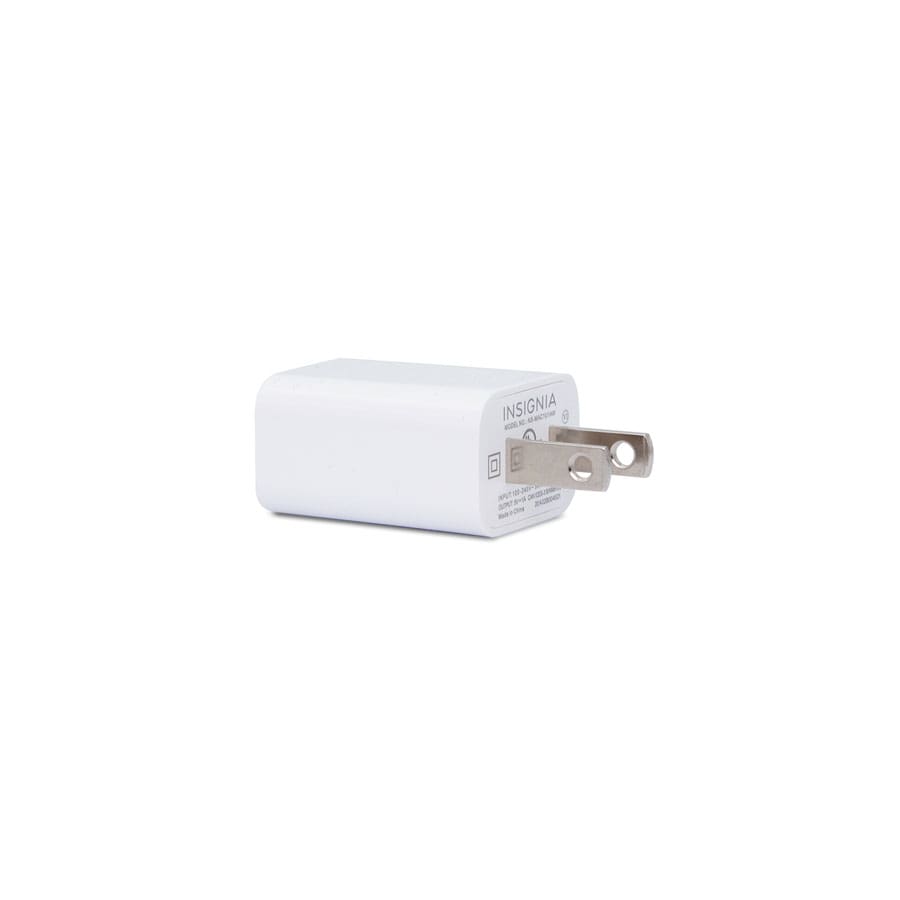 Insignia USB Wall Charger/Power Adapter – 5W maximum output power 
*Optional item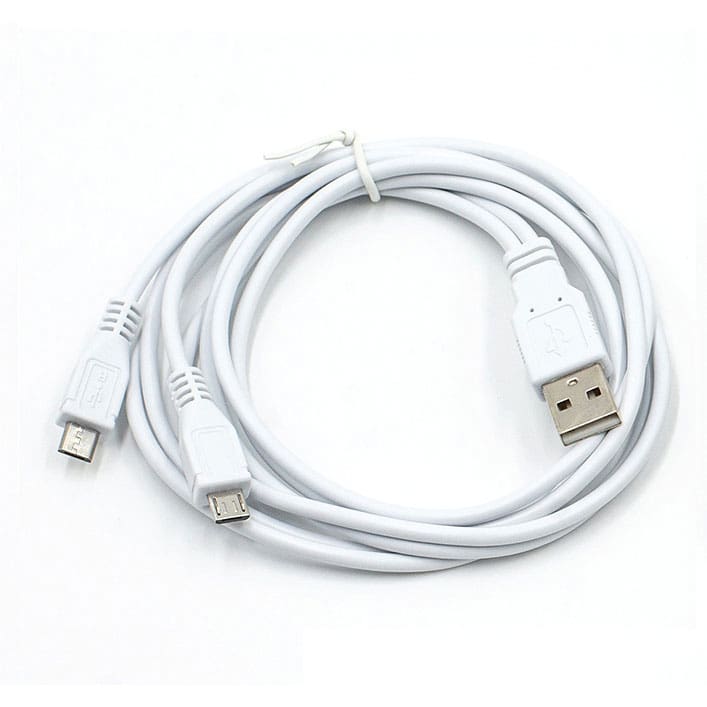 A cable to charge your Bi-Tapp tappers is included in your kit.
*Need an extra splitter cable?